Blog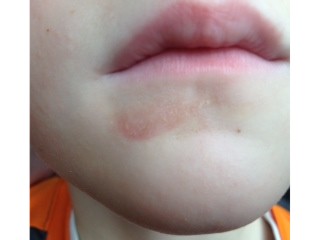 Early Stage Lip Licker's Dermatitis. Catch it early and it's easier to treat.[/caption] Now that the holidays are here and it's time for the kids to smile for the camera you notice that unsightly rash around or under their lip.  This rash is commonly known as lip licker's dermatitis.  Fall weather is cool and dry making children and some adults prone to developing dry skin, especially around the lips.  Once the skin around the lips becomes dry, kids tend to...
Fall is here and it is a wonderful time of year that marks a transition in not only the seasons but in our lives. As the leaves change color to hues of golden orange and begin to fall, it marks a new season of school and a regular schedule of meals and bed times. For some it can also mean the beginning of fall allergies, asthma attacks, colds and flus. The best way to treat an illness is to prevent it from happening in the first place. According to Chinese Medicine theory, the shifting of...
My kids started school today.  Unlike last year, I started preparing for back to school a couple of weeks ago.  The first step was getting to the boys to bed earlier.  It's so hard to do in August when it is hot and the sun doesn't go down until late (it's unnatural to start school before labor day as far as I'm concerned).  So, I started giving my boys a melatonin spray under the tongue about 30 - 60 minutes before bed to help counteract their exposure to light before...